It's the right time to invest in Phu Quoc Island of Vietnam
With outstanding potentials and advantages, together with many large projects which have been invested in Phu Quoc Island of Vietnam, especially efforts to strongly improve the business and investment environment, Kien Giang province expects to continue to welcome the wave of investment in the future.
Many key projects have been deployed and put into use; such as Phu Quoc International Airport, An Thoi International Seaport, Duong Dong Passenger Seaport; Ha Tien – Phu Quoc underground electric cable line, the road around the island, South – North main road, An Thoi cable car…
      In recent years, Phu Quoc has changed clearly and comprehensively in all aspects; the economy has grown at an average rate of 27.52%/year; budget revenue reached over 1,000 billion VND per year; GDP per capita increased nearly 4 times compared to 2010; average tourism revenue increased by 43%/year.
     It can be said, the results that Phu Quoc achieved have contributed significantly to the general development of Kien Giang province; and created the strongest growth momentum in the Mekong Delta region.
The Potential of Phu Quoc after the land fever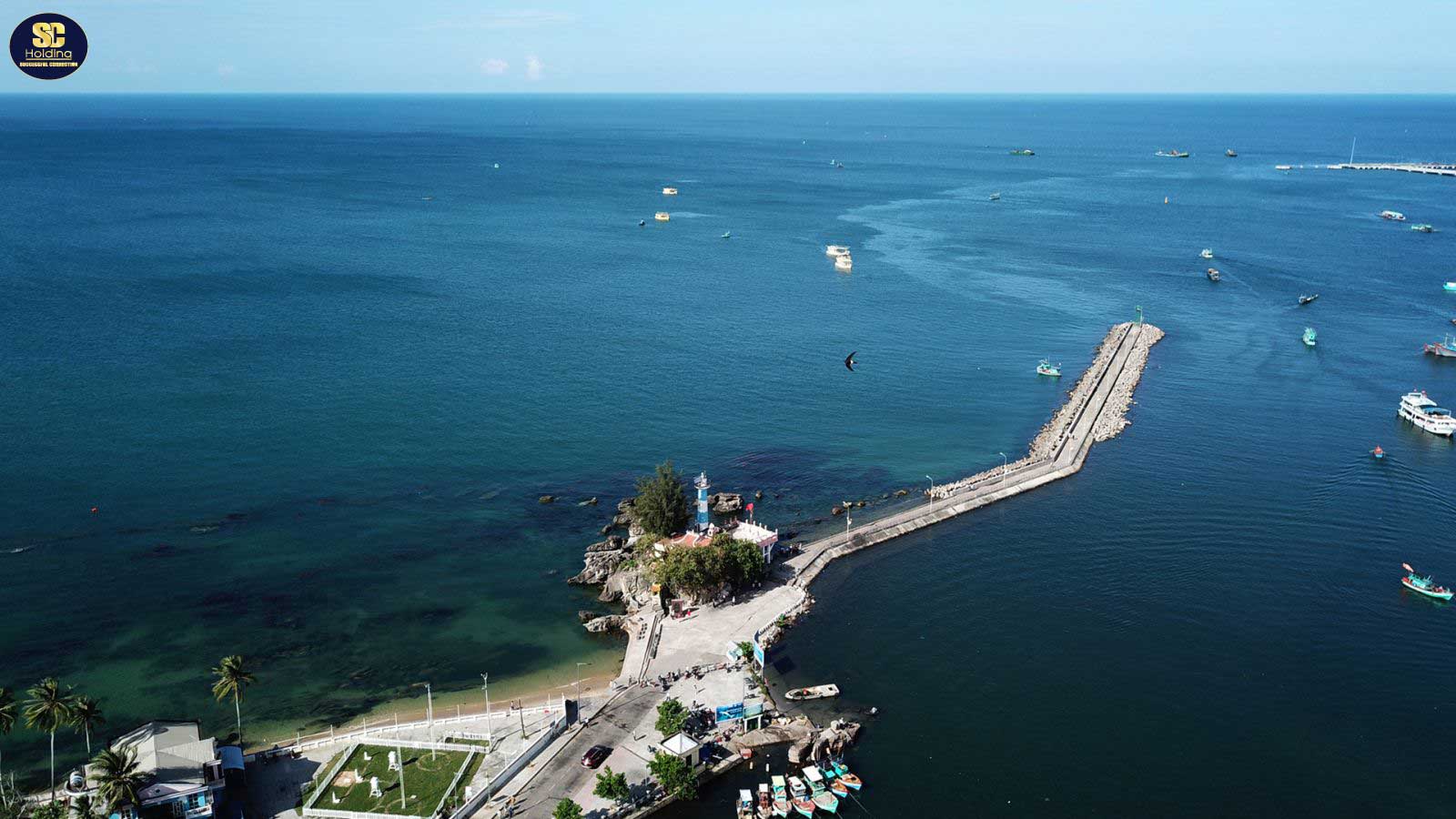 According to The Realtor.asia, at the moment, land fever on the island has passed; the true beauty and value stay on the charming island in the south of Vietnam; this is a perfect time for investors seeking to invest in enduring and safe plots in Vietnan's Phu Quoc island.
      The short-sighted hype made some plots rise in value by up to three times in a short period. Now the real estate market on the island is back to normal; this is the golden time for speculators to keep a close eye on profitable properties on the island.
    The land fever in Phu Quoc has stopped after the traders left the market due to the National Assembly cancelling its plan to consider Phu Quoc a special economic zone (SEZ). Prices are no longer skyrocketing. Speculators, especially big companies, assure that the value stays over the long term and well into the future.
    The famous billionaire Warren Buffett once said: "Be greedy when others are fearful and be fearful when others are greedy". Wise words from the third richest man in the world. Looking at Vietnam's Phu Quoc Island currently, when traders are suffering, it is the right time for savvy speculators to maximize their long term investment of the down payment.
     According to experts, Phu Quoc resort property significantly grows due to tourism. The number of tourists in Vietnam's Phu Quoc Island increased 36.3 per cent in 2019. In 2018, the island attracted 4 million tourists, 1 million more than in 2017.
Phu Quoc's capability compared to Bali, Phuket
     Nowadays, Phuket and Bali are among the top destinations around the globe. Bali welcomed 6.1 million and Phuket 9 million international tourists in 2018. Phu Quoc is still behind, but the island has a chance to compete with Bali and Phuket and become a worldwide destination.
    Indian billionaire Kaabia Grewal chose Phu Quoc instead of Bali, Phuket or Abu Dhabi men-made beach in the UAE for her luxurious seven-day wedding with 700 guests and 125 artists.
     Phu Quoc's total investment flow has risen to $16.7 billion, which has brought dramatic changes to the island in five years and almost 8,000 5-star hotel and villa rooms have come into operation.
     Phu Quoc is now the leading resort and entertainment complex area in Viet Nam, including the first casino for Vietnamese; ASEAN's largest safari and the world's longest sea cable car route. Soon, the VND2 trillion aquarium by Vingroup and the largest shopping mall in ASEAN with VND1 trillion investment will be in construction. IPP Group by businessman Hanh Nguyen has successfully got an agreement on a VND7 trillion duty-free shopping mall plan.
    Another key project is the water park plan of the corporation BIM Group and Samsung C&T Resort Group. This is the only international standard 13 hectares water park in Phu Quoc with 450,000 customers per year. It is promised to create an exclusive destination; where tourists experience a variety of food, culture and leisure. Located in Phu Quoc Marina resort and entertainment complex; the water park is a must-visit spot for everyone traveling to the island.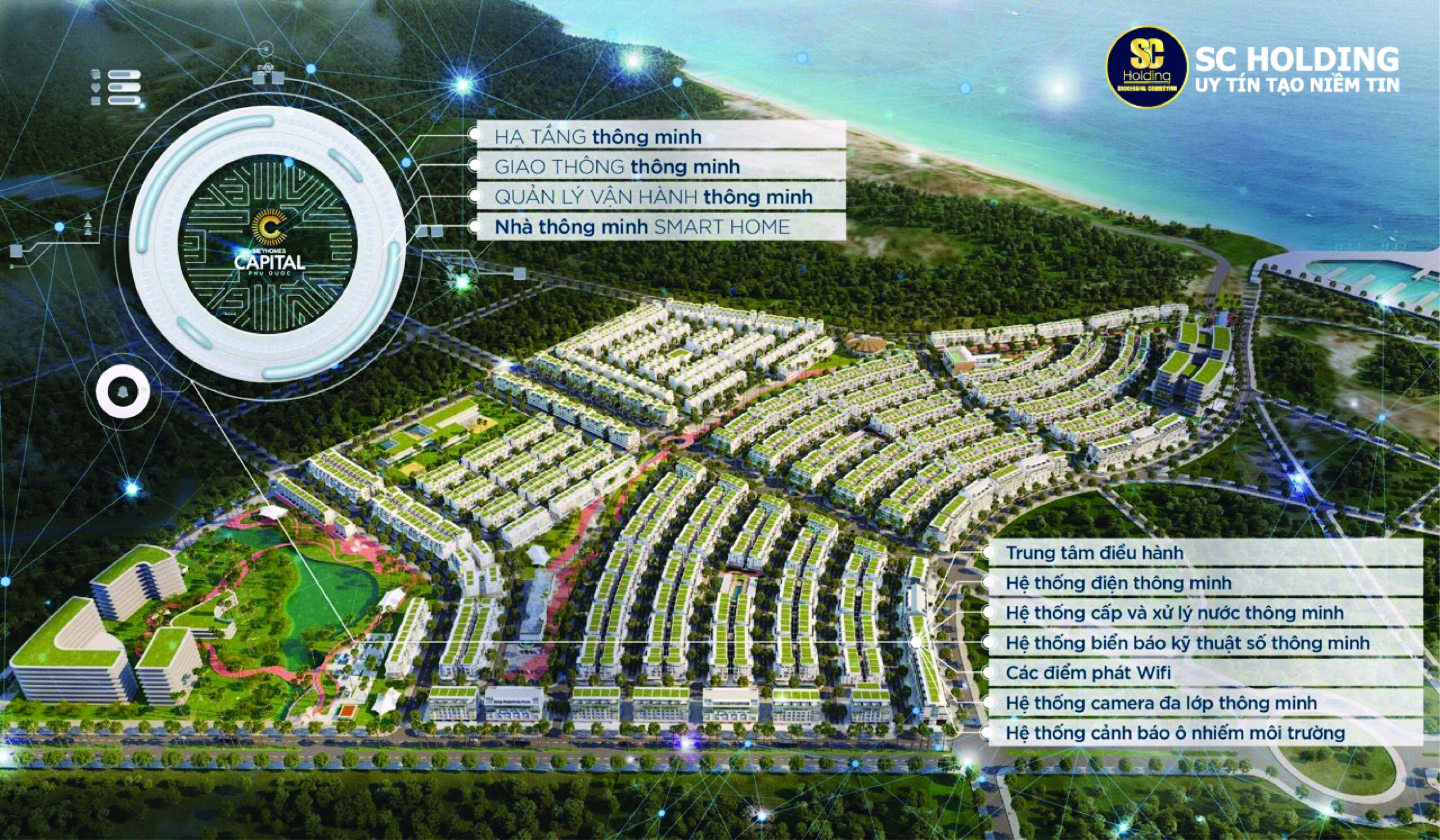 Meyhomes Capital Phu Quoc: A smart – pure urban town in Phu Quoc Island of Vietnam
    MEYLAND – TAN A DAI THANH Group are the pioneer investing in luxury, smart and pure urban town on Phu Quoc.  MeyLand (a key subsidiary of Tan A Dai Thanh Group) has helped turn a wild island into a world-class destination. Meyhomes Capital Phu Quoc is now a touch of art on the island.
    Meyhomes Capital Phu Quoc is located in a 56,09 hectare area to the South of the island, the centre of Bai Truong, 15' away from the international airport – with the unrivaled privacy of the most charming beach in perfect weather year-round.
      Meyhomes Capital Phu Quoc is planned and developed as an 'all in one' diversity facilities town and modern tourism trading area. The project's strategy is to follow the 'giant', the town combines various world-class facilities, such as 8 clubhouses, 3 tittle parks, international shools, gym centers, malls… These are exquisite pieces that make a glamorous picture of a precious pearl in the heart of Phu Quoc.
     The town offers customers multiform services. The handed-over plots in Meyhomes Capital Phu Quoc have shown potential for long term profit for investors. The limited number of properties has made Meyhomes Capital Phu Quoc a phenomenon in the real estate market.
     Phu Quoc real estate is still on-trend, the price has gone up 20 to 30 times. Many people have become extremely wealthy by investing in property in Phu Quoc. Wise speculators once said: "Phu Quoc has become an international destination thanks to incorporation investing in a grand world-class combined inhabiting and  trading project. After a decade, many investors have become millionaires, eventually, Phu Quoc will help many people turn into billionaires."
    Time is the key point speculators must take into consideration, devotion and long-term perspective are the biggest edges that all property gurus focus on when investing in Phu Quoc MEYHOMES CAPITAL
ABOUT MEYHOMES CAPITAL PHU QUOC PROJECT: MEYHOMES CAPITAL PHU QUOC DISTRIBUTED OFFICIAL BY SC HOLDING
For more information about MeyHomes Capital Phu Quoc and got a consultation please contact us:
Company Name: SC HODLING (SC HODLING INVESTMENT & DEVELOPMENT JSC)
Email: scholdingcompany@gmail.com
Phone: +84917000929